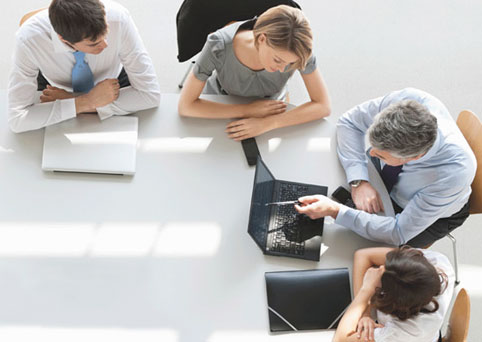 Business Overview
---
Vertical Computer Systems, Inc. (VCSY) is an international company that develops and markets of application software, cloud-based and software services, Internet core technologies, and intellectual property assets through its subsidiaries with offices in the United States, Canada and Brazil.


Our business model seeks to integrate complementary software products, develop our internet core technologies, and distribution system of partners, in order to create a distribution matrix that we believe is capable of penetrating multiple sectors through cross-promotion.
Operations
---
VCSY primary business operations consist of the following subsidiaries: NOW Solutions, Inc., Ploinks, Inc., Taladin, Inc., Vertical Healthcare Solutions, Inc., Priority Time Systems, Inc. and SnAPPnet, Inc. Our primary subsidiaries with products currently marketed or in development are discussed below.
NOW Solutions, Inc.
NOW Solutions, Inc. specializes in end-to-end, fully integrated human resources and payroll solutions. NOW Solutions has clients in the United States and Canada ranging from private businesses to government agencies, who typically employ 500 or more employees. NOW Solutions currently markets emPath®, a payroll and human resources and payroll solution. emPath® meets the needs for clients who have complex payroll where they may have employees from different unions, multiple locations in different states (U.S.) and provinces (Canada), and intricate compensation structures. The company believes that the competitive advantage of emPath® is its speed of implementation through a formula-builder technology, which provides customers with rapid customization of payroll rules and calculations without the need for any programming expertise. NOW Solutions' product suite is targeted to address the needs of management in today's dynamic business environment and gives organizations a user-friendly, flexible, multi-lingual (i.e., English, Canadian French, Spanish, Portuguese, and Chinese) software solution, without the multi-million dollar implementation and support budgets typically required to use the payroll and HR products of major competitors.

NOW Solutions has converted some of its existing customers to its cloud-based model. Additionally, NOW Solutions has embarked on a strategy of developing and licensing HR products complementary to its existing suite of products that can be sold separately or integrated as emPath® modules, which has been greatly facilitated by emPath®'s Web Services integration.

The revenue model of NOW Solutions is based upon five components: licensing and renewable annual maintenance fees, cloud-based fees, professional consulting services, and managed services. Under the cloud-based delivery model, NOW Solutions typically collects monthly fees.
Ploinks, Inc.
VCSY has licensed its private communication platform to Ploinks, Inc., for use by consumers as a personal private communication channel. The Ploinks™ application is currently in beta-testing and we anticipate launching this product within the next few months. For more information about Ploinks please see our 8-k filings, which was filed on May 27, 2016.
Priority Time Systems, Inc.
Priority Time, inc. has been developing PTS™, a time and attendance product that will be offered as both a standalone product and as an integrated module within emPath®. PTS™ has been developed to meet the unique and complex requirements of NOW Solutions' customers, particularly for the medical and government markets, who provided us with specifications for an ideal time and attendance program. The most critical need of complex customers was robust flexibility, which led to the creation of a rule-based time and attendance application from the ground up, which provides users with the power to make immediate changes within the application while also providing a state-of-the-art reporting ability to senior executives. The resulting application has also led to the creation of a new development platform for administrative software as well as another application called "dashboardlets"™. We anticipate that PTS™ will be commercially available once a major emPath® update is completed and the integration of PTS™ with emPath® finalized. Continue Reading
SnAPPnet, Inc.
SnAPPnet, Inc. delivers innovative web-based tools through its SnAPPnet™ application which can assist medical practices in improving their productivity and profitability. SnAPPnet™ is a tool that meets the needs of small and medium-sized health care practices.

Specifically, SnAPPnet, Inc.helps health care professionals improve the tedious and time-consuming activity of forms management. A dynamic Web-based solution, SnAPPnet™ enables medical professionals (MD's and RN's) to populate hundreds of regularly used forms with just a few clicks of the mouse once they have entered their data.

Consequently, SnAPPnet™ helps doctors and nurses and their staff save time and effort by creating a single, in-depth personal and professional profile. The comprehensive profile covers all of the data typically requested on many healthcare-related forms including credentialing, license, and board applications. Each client's data, which contains over a thousand different pieces of information, is stored in our secure database. Users can access, edit, and update their profiles at any time from any internet-enabled computer.

SnAPPnet is as secure as most banking and securities trading sites. In addition, we do not release your credentials file to anyone without your specific authority to do so. Flexibility. Innovation. Service. Vision. SnAPPnet helps to solve the business challenges medical practices face every day in this dynamic health care industry.